Facebook


Twitter


Instagram


Linkedin

BIOPHARMA & MEDTECH PPM CONFERENCE – US EAST COAST
2-Day Online Conference
"The most popular PPM conference for Pharmaceutical Managers worldwide"
Online via Hopin
November 18-19, 2021
9:00 – 17:30 Local Time


Download agenda


Online Tickets


Download Agenda


Register

KEY TOPICS
Setting up Porfolio Management Function
How to Prioritize Projects When each Project is Critical
Resource Management
Stakeholder Management
Innovation in Portfolio Management
Change Management
Role of a Project Manager In a Mature PPM Organization
Integrating Risk Management and Agile Projects
Managing Clinical Projects and Programs
Digital Technology in PPM
EVENT FEATURES
LEARNING
Hear from 30 speakers across 28 case-studies, panel discussions, workshop sessions, and keynote presentations to find industry trends, benchmark your work, and learn new strategies
INNOVATION
Learn about the rise of PPM as a management discipline and how PPM is driving innovation. See why projects are the future and how to develop high-performing people managers to maximize workforce effectiveness
NETWORKING
Explore the event's online & offline networking features to meet industry peers, share challenges, discuss opportunities, and find new approaches
EVENT SPEAKERS
Kris Sprague
PMO Director, Program and Portfolio Manager
Regeneron Pharmaceuticals
Susan Whitehead
VP Strategic Planning & Portfolio Management
PACT Pharma
Chris Dandrea
VP, Global Program Manager
uniQure
Mark Christopulos
Head of Business Portfolio – Senior Director
Sangamo Therapeutics
Stephen Smith
Senior Director, Program Management
Encoded Therapeutics
Dave Penndorf
VP Life Science PPM Practice
Planisware
Chamila Evans
Executive Director, Program Manager
Insmed Incorporated
Casey Owens
Chief of Staff, Technical Operations
Nkarta
Carlos Nunes
Head of Pharma Strategy
Captario
Jenifer Christensen
Vice President, Strategic Initiatives
Abbvie
Derek Shannon
Medical Project Manager, Data Generation
Bristol Myers Squibb
Brooke Dapolito
Director, Regulatory Project Management
Athersys
Wouter Schul
Vice President, Project and Portfolio Management, Sangamo Therapeutics, United States
Courtland LaVallee
Head of Program Management, Immuno-Oncology
BeiGene
Joe Stalder
Sr. Director, Project Manager
Mirati Therapeutics
Darshan Shah
Senior Director at Incyte
Sachin Raje
Director, Strategy Realization Office, MRL Global Medical Affairs
MSD
Maithili Dalvi
Project, Portfolio & Alliance Manager
23andMe
Mark Kleinman
Senior Project Director
CSL Behring
Tina Karunaratne
Head of Global Clinical Operations
Orum Therapeutics
Monika Sharma
Global Team Leader, Program and Alliance Manager
Ascentage Pharma
Tom Schiavon
Clinical Systems Manager
Ultragenyx Pharmaceutical
Robbi Sera
Senior Director, Project Manager
CG Oncology
Colin O'Donnell
Process Engineer
Vertex Pharmaceuticals
Matthew Kokkonen
Senior Director of R&D Operations
Clover BioPharma
Nara Gubbala
Senior Manager PMO, Project, Program, Portfolio, Product Strategy
Vivian Tran
Associate Director of Drug Safety and PV Operations
Allogene therapeutics
Anita Burrell
Independent consultant
Show More Speakers
From our previous events
Testimonials
A great event with many open-minded (non-competing) participants that are willing to share their thoughts openly on many different, highly relevant topics.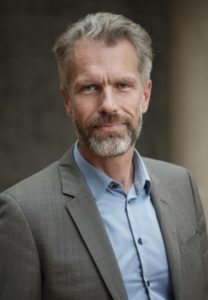 Andreas NorlinCEO
VAR2 Pharmaceuticals
Enjoyed many of the virtual presentations. Information was well organized, thorough, and to the topic.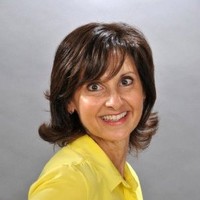 Christine Marie LunardelliSenior International Brand Manager
Tillots Pharma AG
Great relevant content and great speakers – very knowledgeable presenters with great presentation formats.
Rhoderline KyemeT&T Project Manager
Syngenta
"I particularly enjoyed a variety of interesting topics on the agenda, knowledgeable speakers, participants and a great opportunity for networking"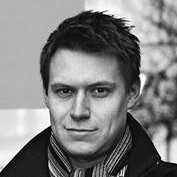 Martin HrubyProject & Portfolio Manager
Roche
"The topics were well chosen and the presentations well prepared. The opportunity to exchange thoughts and ideas with the participants was great!"


Holger MüllerVice President
Health Advances
An event where everyone could participate in the conversation. Great mix of Panel discussion, round table and presentations that give the ability to network and meet everyone in the room.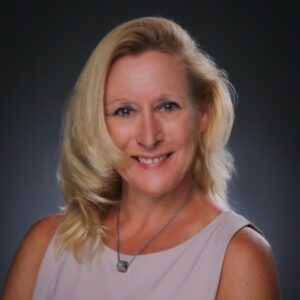 Kelly KeenGlobal Portfolio Manager, Project Manager, and Architect
Previous
Next
AGENDA
View all speakers, sessions,
and their descriptions



VIEW Agenda

REGISTRATION
Become a partner
of this event
$ 6.000
Present on the Main Stage
Hold an exhibit at this event
Showcase your Brand in Marketing Materials
Gain exposure through alternative partnership benefits
ONLINE
Early-Bird Ticket
$648
$ 292
Online Access to the Conference
Online access to face-to-face networking activities
Online Access to Conference Materials
REGISTER
SAVE 55%
Strategic partners


get the latest updates & discounts
Subcribe to our newsletter
Our Company
+421 917 784 274
HQ: Campus City, Bratislava, Slovakia
why@whysummits.com
sOCIALS

Instagram


Facebook-f


Twitter


Linkedin

Copyright 2020 Why Summits s.r.o.