Top 3 Future of Health 2019 Takeaways
The outcome of each conference is always dependent on several groups of people, and we're happy to say that with the Future of Health 2019 Summit, we were fortunate that both the attendees as well the conference team had a remarkable experience. It's no surprise that "the key to happy customers is happy employees." So what made the event so memorable?
Multinational Audience
Although Slovakia is not particularly known to be a a melting pot of cultures, we are humbled by the diversity and vast number of speakers & attendees that flew in from Asia, Africa, North & South America, Australia, and all corners of the European continent. 
"Attendees from a great diversity of backgrounds made the experience excellent," said Catherine Brown, Director at Benguela Health. But why is it so important to keep things diverse?
Governments & Healthcare systems go hand in hand and presenting a strategy/solution without the context of the government and/or public health systems is often obsolete. Its evermore important to depict a solution through various scenarios and health systems in order to ensure accurate and immediate applicability. Also, international and for many, global business has become standard. 
The audience at the conference was without a doubt international, which paved the path for an evening more interesting set of conference sessions.
Balanced Mix of Sessions & Relevant Topics
By consulting industry experts and creating a 'democratic agenda' through our esteemed speakers, we were able to pinpoint topics and trends that many experts consider pressing issues & urgent matters – the result? An engaged audience.
"Great interactive panels & discussions," as well as "roundtables and panel discussions that give you the ability to meet everyone in the room," mentioned Kelly Keen, VP Project Management at Celonic Group. Our goal was to provide a platform to share "useful information with immediate application," and according to a survey with Cemal Batal, Business Unit Director at Teva, he considered that a big perk.
Interactive Networking
The organisers of Future of Health believe that although conference sessions are remarkably important, great networking sessions have a power like none other. 
Building friendships among industry experts make business infinitely more enjoyable and subsequently prosperous. So what were the networking experiences?
Apart from rich networking breaks, each information-packed conference day was followed by informal yet rich networking events such as our Street Summit, where conference attendees had the chance to mingle, build relationships, and explore the hidden gems of Bratislava. Others particularly enjoyed our grand-opening reception overlooking the magnificent city of Bratislava while enjoying the break taking façade of the Bratislava castle.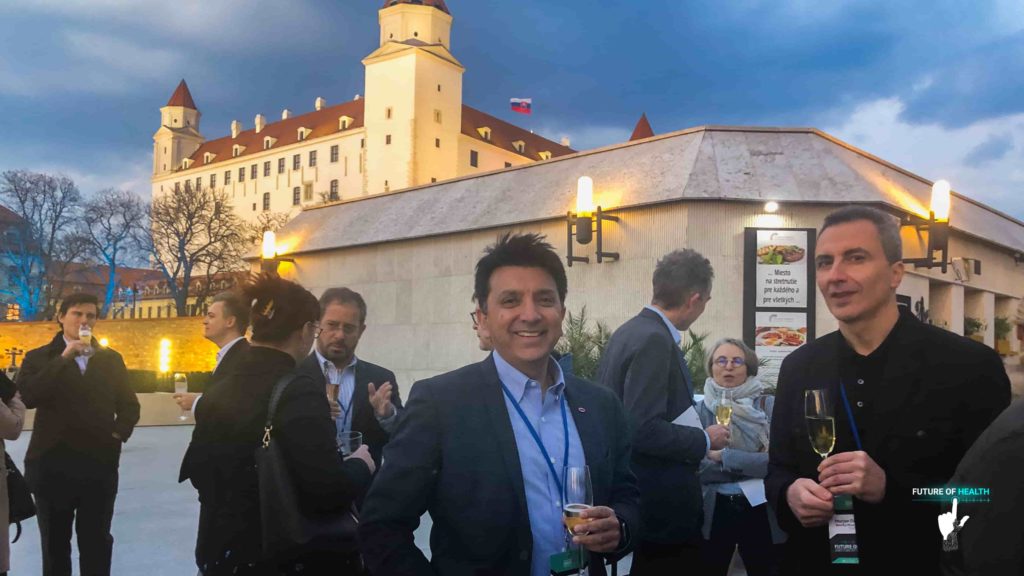 "Interactive, rich, and festive outdoor networking experiences" like the boat trip to Vienna made things truly memorable, said Nataraj Dasgupta, Vice President of Analytics at RxDataScience, United States.
Round up
To round up, the 2019 edition of the Future of Health Summit brought together upwards of 250 senior leaders across healthcare providers, pharma & biotech, tech companies, investors, policy makers, academia, research & innovation centres to tackle the toughest challenges & opportunities of the health ecosystem. 
The summit featured several conferences across Digital Health, Pharmacovigilance, Digital Pharma, and Project & Portfolio Management – essentially grouping experts in various fields of the health ecosystem but united with one overarching goal: "to improve the health of the society tomorrow." 
The Future of Health team has recently grown and is working hard to make Future of Health 2020 even better than ever before!