FUTURE OF HEALTH 2019
POST-SHOW REPORT
"Where great minds meet Today to improve the Health of the Society Tomorrow"
Future of Health featured over 100 interactive sessions across panel discussions, keynote speeches, round table meetings, startup presentations. 
The exhibition hall was a key gathering place and gave the opportunity for tens of startups to showcase their products to a set of industry experts. 
"A perfectly curated personalized and exciting networking experience"
By carefully assessing the motives of each attendee and limiting the scale of the summit, Future of Health crafts a seamless networking experience where attendees quickly build relationships and inspire meaningful conversations among one another. 
Boat trip? Check. Street Summit? Check. Castle? Check. 
We're honored to always be going above and beyond with our networking activities. 
Karsten Lolike
Corporate Vice President
Eugene Borukovich
Global Head, Digital Health & Incubation
Sabine Jeck-Thole
EU QPPV & Regional Head Pharmacovigilance
Manish Kohli
Chair, Global Board of Directors
Mircea Ciuca
Global Head Medical & Clinical Drug Safety
Irene Fialka
Chief Executive Offer
Emmanuel Fombu
Global Commercial Strategy & Digital Innovation Leader
Mark Duman
Chief Patient Officer
Christoph Götz
Chief Technology Officer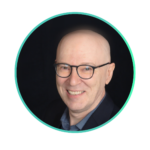 Mark Horn
Independent Consultant
Jens-Ulrich Stegmann
Vice President, Head Clinical Safety and Pharmacovigilance
Edric Engert
Managing Director
"Quality over quantity, that's our promise"
Industry Distribution (%)
Geographical Distribution (%)





Read on to see what everyone thought about Future of Health 2019
HOW
Can you get involved?
Sponsor & Exhibit
Like what happened at FOH 2019? Sponsor and take advantage of a vast amount of sponsorship opportunities at Future of Health 2020.
Startups
Has your startup been in the business for less than 5 years and has raised less than €2 million? Perhaps you'll have your most important meeting at Future of Health!
Tech Pioneers
Are you a tech company looking to take advantage of a diverse audience of industry experts at Future of Health? Don't hesitate and register as a Tech Pioneer.
DELEGATE
Access to Conference Sessions